Join our Cavewoman mailing list!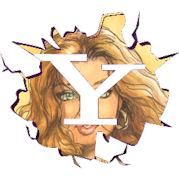 HEY! WE WANT YOU TO JOIN OUR CAVEWOMAN MAILING LIST!


We use Yahoo Groups for our notifications, and so far have more than 3700 members who have the opportunity to receive updates each time we run a Cavewoman artwork auction on Ebay (covers, pinups & interior pages), host a private sale of artwork or have an update on new book releases or changes in our schedule. It's a great way to be up to date on what we're doing!
Please note our Yahoo group is set up for only notification by us to the members. No spam, no chat, no member messages or threads. It is a low key setup for notifications only, and is only used for our Cavewoman-related items.
It's free – just go to the web address listed above and sign up. It takes 2 minutes and is worth every second if you wish to be kept up to date on our stuff.
We'd love to see you there!